Details
Hi, I'm Rachel Sargent Mirus, a STEAM teaching artist and science writer.
I write about subjects ranging from climate change to gene therapy. My art interests focus on drawing and painting subjects from nature following the traditions of natural history illustration. While I do love making art, I am also passionate about using art to teach the life sciences. Drawing and writing encourage you to slow down and think about small details, like a beetle on a leaf, giving you the time and space to really see and understand. This practice of thoughtful observation is the skill I most want to teach: it is not only the foundation of effective illustration and description, but also how to think like a scientist.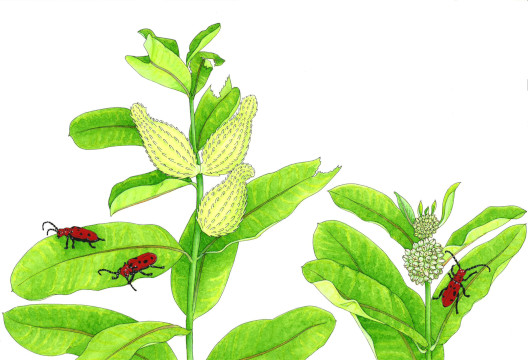 To stay up to date with me, follow my brand page on Facebook! @rachelsargentscybercabinet
Writing
As a freelance writer I have written and edited primarily for Northern Woodlands and the Vermont Biosciences Alliance. Many of my Northern Woodlands pieces are online: Northern Woodlands site
Here is some of my VBSA writing: DRIVEN article
And check out my blog on this site, Scientific Vermont
Please contact me if you are interested in discussing a freelance writing project! My rates are negotiable depending on the nature of the project. This email address is being protected from spambots. You need JavaScript enabled to view it.
Teaching
I work as a freelance teaching artist with a focus on integrating art and science. I've run workshops for organizations as diverse as Paul Smith's College, the Green Mountain Club, and Radiate Art Space. I'm on the Vermont Teaching Artist roster, which means I'm eligible for the Arts Council's Artists in Schools grants. You can read more on the Teaching Artist page.
Please contact me if you are interested in hosting a teaching artist residency with me! This email address is being protected from spambots. You need JavaScript enabled to view it.
Art
I sell framed giclee prints and small batch cards through the shop on this site. Check back regularly as I often run limited edition specials! You can see more of my art on the Gallery page.
I'm also available to do commissions, please contact me if you are interested. This email address is being protected from spambots. You need JavaScript enabled to view it.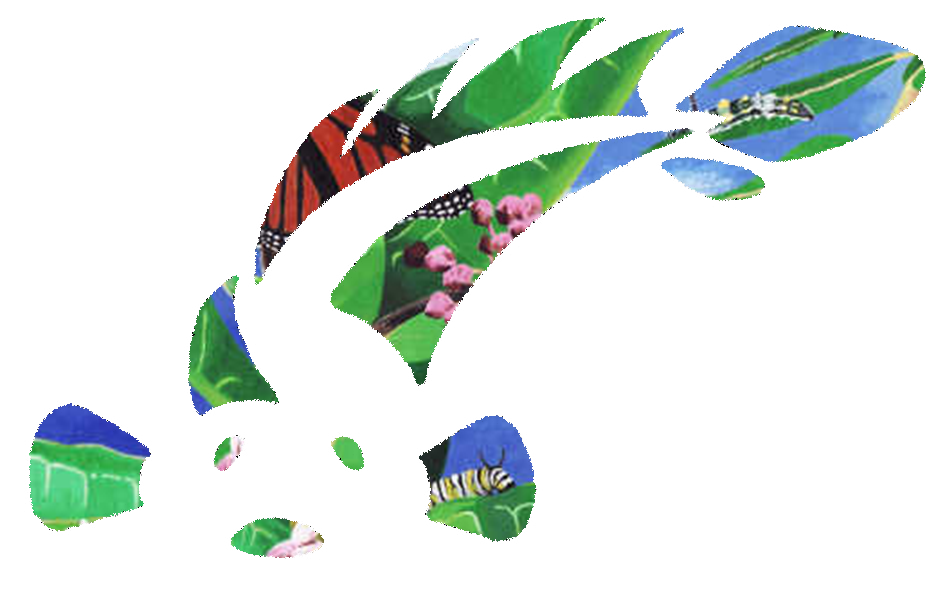 Details
An Update on Emerald Ash Borer in Duxbury
Re-posted from the 2020 Duxbury Land Trust newsletter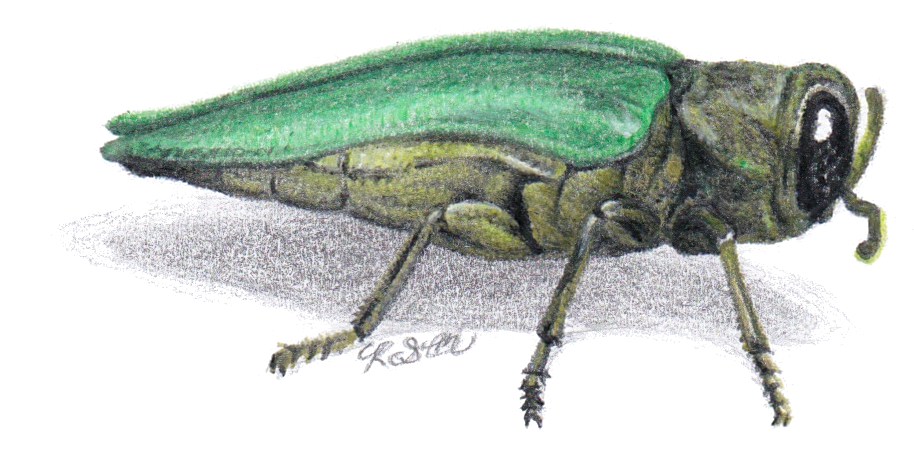 It's shiny! It's cute! It's… the Emerald Ash Borer. Despite their innocuous appearance, the Emerald Ash Borer (affectionately known as EAB) is not a beetle we want taking up residence in Duxbury's forests. If you see signs of EAB, the Vermont Department of Forest, Parks & Recreation wants to know about it.
Details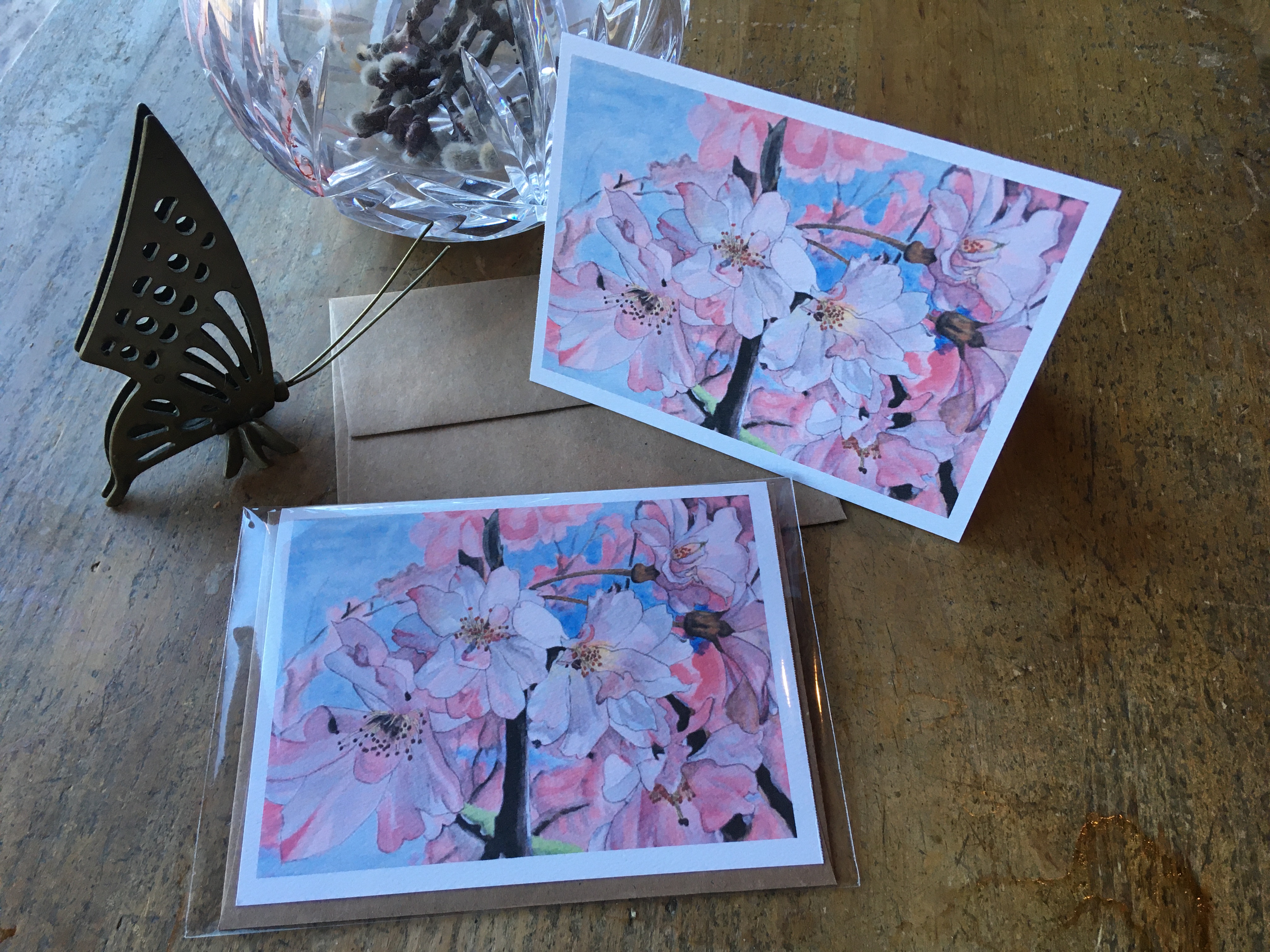 Spring is here and soon the trees will be blooming! Celebrate the new season with this colorful card based on one of my more popular watercolors.
The original drawing was done in watercolor on paper. Cards are printed in small batches on 4x6 in. lightly textured cream-colored card stock, blank inside, and come in a plastic sleeve with brown paper envelope. Price listed is for a single card. If you want to order five or more, contact me for the bulk discount! This email address is being protected from spambots. You need JavaScript enabled to view it..
***
Shipping
I ship all pending orders mid-day Tuesday and Friday of each week. If I have an unexpected delay greater than 5 days I will notify you by email.
Shipping costs are not included in the price of shop items, but are calculated by a plugin during checkout. I ship USPS First Class, which has an estimated delivery time of 1-3 days. If you have any concerns about your order you can contact me at This email address is being protected from spambots. You need JavaScript enabled to view it..
Refunds and Cancellations
You can cancel your order for a full refund as long as I haven't shipped it yet, so if you think you need to cancel, contact me ASAP as I try to ship orders in a timely manner. You can contact me at This email address is being protected from spambots. You need JavaScript enabled to view it.. Once your order has shipped, it's out of my hands and can't be cancelled.
Returns and Exchanges
If you are not satisfied with your order, you can mail it back to me for a refund and/or exchange for a comparable item with no questions asked, but I don't cover the cost of return mailing. If you purchase something fragile, such as a framed print, and it arrives broken, I will send a replacement of the broken piece if you contact me at This email address is being protected from spambots. You need JavaScript enabled to view it..