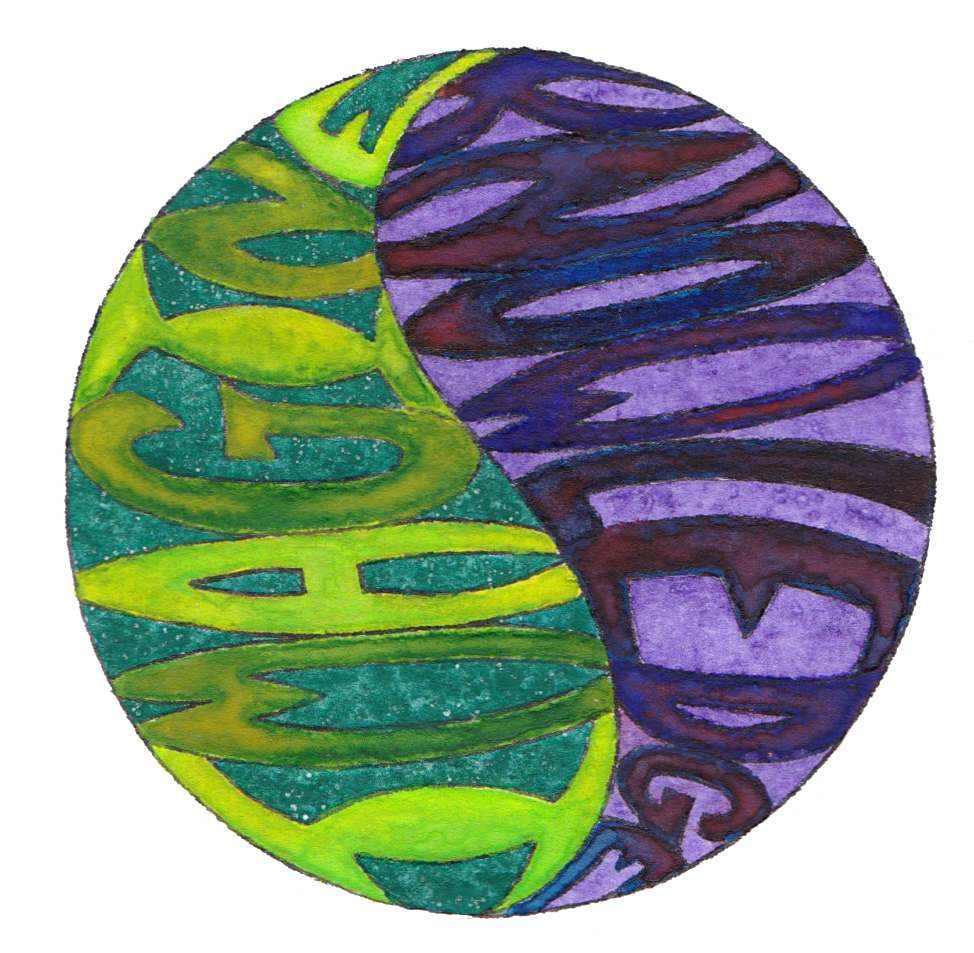 I work as a freelance teaching artist with a focus on integrating art and science.
Locally I've taught for North Branch Nature Center, Radiate Art Space, and the Waterbury Grange. I co-teach nature study with the CBMS climbing club. I've run workshops for undergrads at Paul Smith's College, done residencies for middle school and high school with Vermont public schools, and held classes for adults and families at nonprofits like the Green Mountain Club and the Access CVU program. I've also taught at museums including the California Academy of Sciences, the Harvard Museum of Natural History, and in Vermont at the Montshire and Fairbanks Museums.
I'm on the Vermont Arts Council's Teaching Artist roster, which means I am eligible for the Artists in Schools grants.You can read more about my past experience here: Creative Ground profile
Curricula
Below are my regular workshops, which I can adjust to context. I've taught most of these in both classroom and informal settings, and in long and short formats. I prefer to tailor project plans and content to the interests of students and frequently create brand new experiences. When working with individuals I use a sliding scale starting at $25/hr.
If you are interested in working with me, you should contact me for a free brainstorm session and quote! This email address is being protected from spambots. You need JavaScript enabled to view it.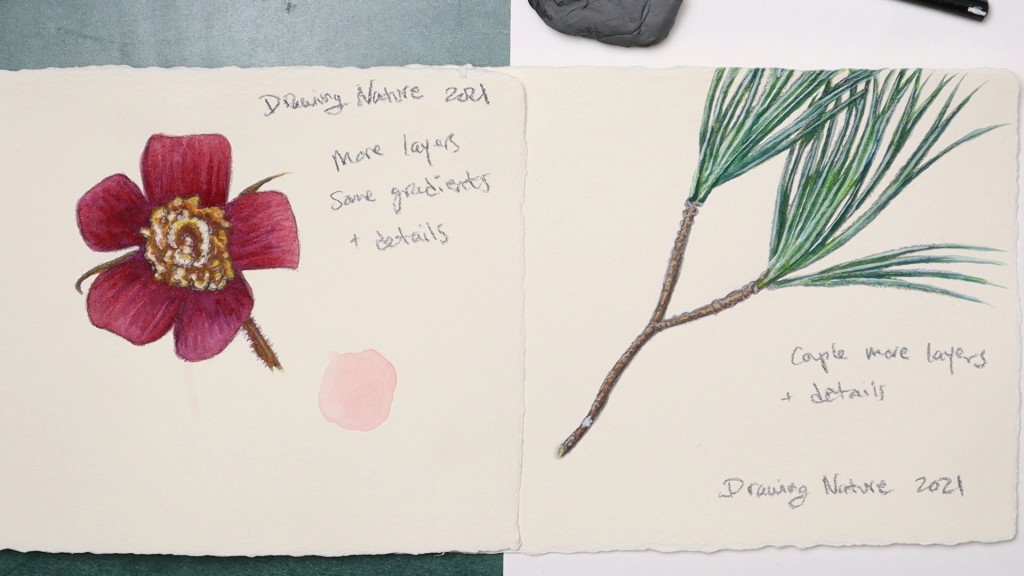 Drawing Nature
Close observation can inspire wonderful works of imagination. This course begins with observational drawing, combining careful inquiry with drawing technique to build the keen observation skills foundational for both artists and naturalists. Using example plant and animal groups, we review growth and body patterns, learning through drawing. I introduce field sketching, grayscale and color drawing, and watercolor layer technique. The course culminates with examples and projects in imaginative nature art, launching you into your own nature illustrating journey!
This class was designed for online instruction, but can be adapted for in-person contexts. A pre-recorded version is available through North Branch Nature Center: NBNC Nature Now Online Courses
Ages: 12-100+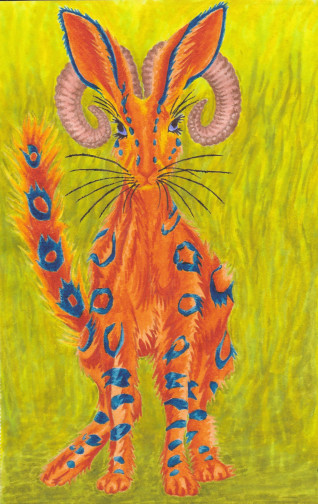 Drawing on Creativity: Nature Art Beyond Observation
Observing nature has inspired many artistic flights of imagination. This course uses nature study through observational drawing to learn about some familiar animals, from birds to beetles. Using that foundation, we will follow in the footsteps of scientific illustrators and storytellers to invent our own reconstructions of vanished animals like the dinosaurs or our own versions of folk animals like the jackalope. Along the way I cover field sketching, adding color to drawings, watercolor gradients, and more. Learn to fuel your imagination with your love of nature!
This class was designed for online instruction, but can be adapted for in-person contexts. A pre-recorded version is available through North Branch Nature Center: NBNC Nature Now Online Courses
Ages: 12-100+
Art and the Brain: How Perception Determines the Ways We Make and Appreciate Art
This course combines learning about how our brains work with thematically-related art projects. Some example sessions include: Color: We look at how color is perceived while having fun with color-focused art projects. What vs Where: We play with equiluminant colors while looking at how the brain processes visual information. Focus and Detail: W
e look at and practice ways to use different levels of detail in the visual field to guide viewer attention. Creativity: We consider where inspiration comes from and practice mindfulness techniques for getting in touch with our creative subconscious.
This class was designed for online instruction, but can be adapted for in-person contexts.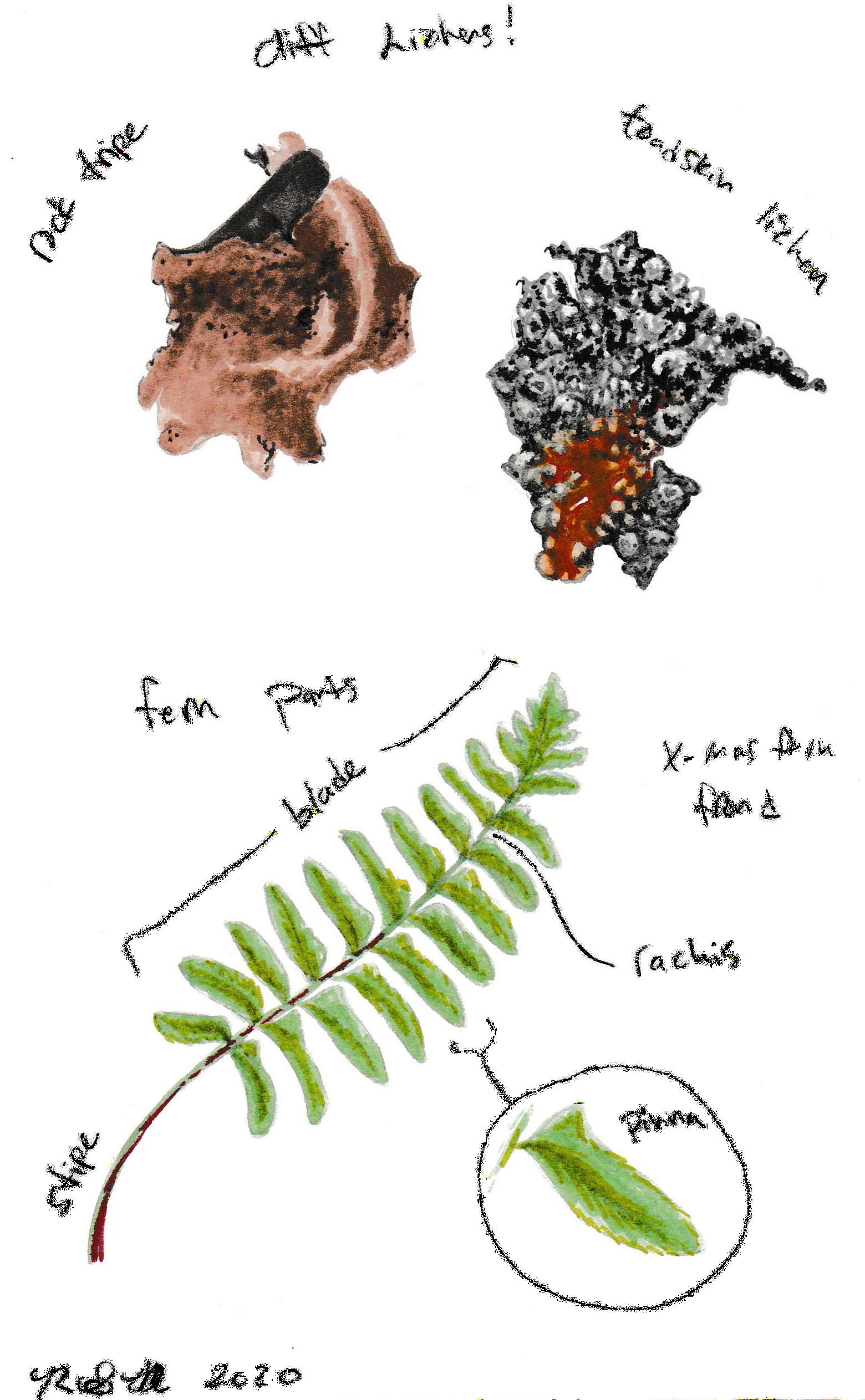 Ages: 12-100+
Nature journaling
Learn how to nature journal by exploring the natural world through drawing and writing! My nature journaling workshops introduce a foundational nature journaling framework that can be tailored to any outdoor interests. We will cover drawing warm up, observational writing, and journal entry structure. I can adjust workshop length and detail to accommodate different schedules and depth of interest. Two-hour single sessions are the most common choice. I prefer to take students outside, but in the event of rain, we can work indoors with my natural history collection.
Ages: 6-100+
Art and microscopes
Curious about the invisible micro-world that surrounds us? Using my collection of hand lenses, magnifiers, and microscopes, we'll get acquainted with microscopic things from plant cells to protozoa. I have pre-made slides and can introduce simple slide-making to look at fresh and live samples. We'll spend time drawing what we see at different magnifications and depending on the length of the workshop, can move on to 3D modeling or inventing made-up microscopic things based on ideas of form and function.
Ages: 8-100+
Fun with molecules
Get familiar with the idea of molecules and molecular modeling through fun craft projects! We can make paper "stained glass" water molecules, which you can link with hydrogen bonds to hang in a window. Or build some familiar molecules and play a molecule building game using colored cotton balls.
Ages: 5-18
Make your own plant-based Art Materials
Make a messy masterpiece using your own homemade paints and playdoughs! We'll learn a little chemistry by extracting pigments from familiar vegetables, mixing with different binders to make paint or doughs to make "clay". We'll experiment with three "mystery" binders to see which works the best. We'll also introduce acids and bases using a color-changing pigment. And we'll get paint everywhere (don't forget your smock)!
Ages: 1-13
Bubble Prints
We'll turn bubble-blowing fun into a work of art in this inquiry-based project! We'll experiment with common bubble ingredients to make our own "bubble stuff", testing to see which works the best. We'll add watercolor to make bubbles that leave a print when they pop on paper and see what colors and shapes we get. We can also experiment with making our own bubble-blowing sticks out of different materials and in different shapes and sizes. Another project designed for smock-wearing!
Ages: 5-13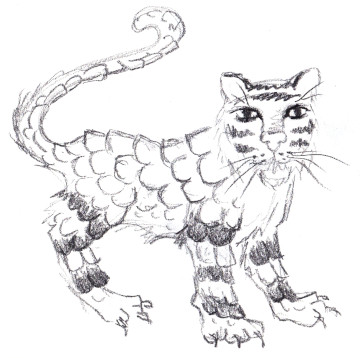 Imaginary Animals
Join us on an imagination safari and meet all kinds of mammals, birds, amphibians, insects and more! We'll learn a little about real animals, like why a squirrel is not a bird or how to tell the difference between a newt and a lizard, and then use art to make our own animal creations. We'll start with an animal show and tell, share some group drawing activities, and finish with a work of art. All you need are your favorite art materials and your imaginary safari hat!
Ages: 5-13
Drawing for Mindfulness
I lead participants in observational drawing techniques that can quiet the mind and encourage being wholly present in nature. We'll practice drawing techniques inside with a variety of materials for every ability level, and weather permitting, move outside for a nature walk and en plein air drawing. All materials provided, but participants are encouraged to bring any natural objects they wish to draw or share.
Ages: 6-100+
Nature Selfies
This is an art-making exploration of our connectedness to the Vermont landscape. I lead participants in thinking about their relationship to Vermont nature and then, taking inspiration from ecologically inspired work by the Italian painter Giuseppe Arcimboldo, we make a whimsical self-portrait illustrating those unique relationships. We'll start with a nature walk to stimulate the imagination and move inside for art-making with a variety of materials for every ability level.
Ages: 6-100+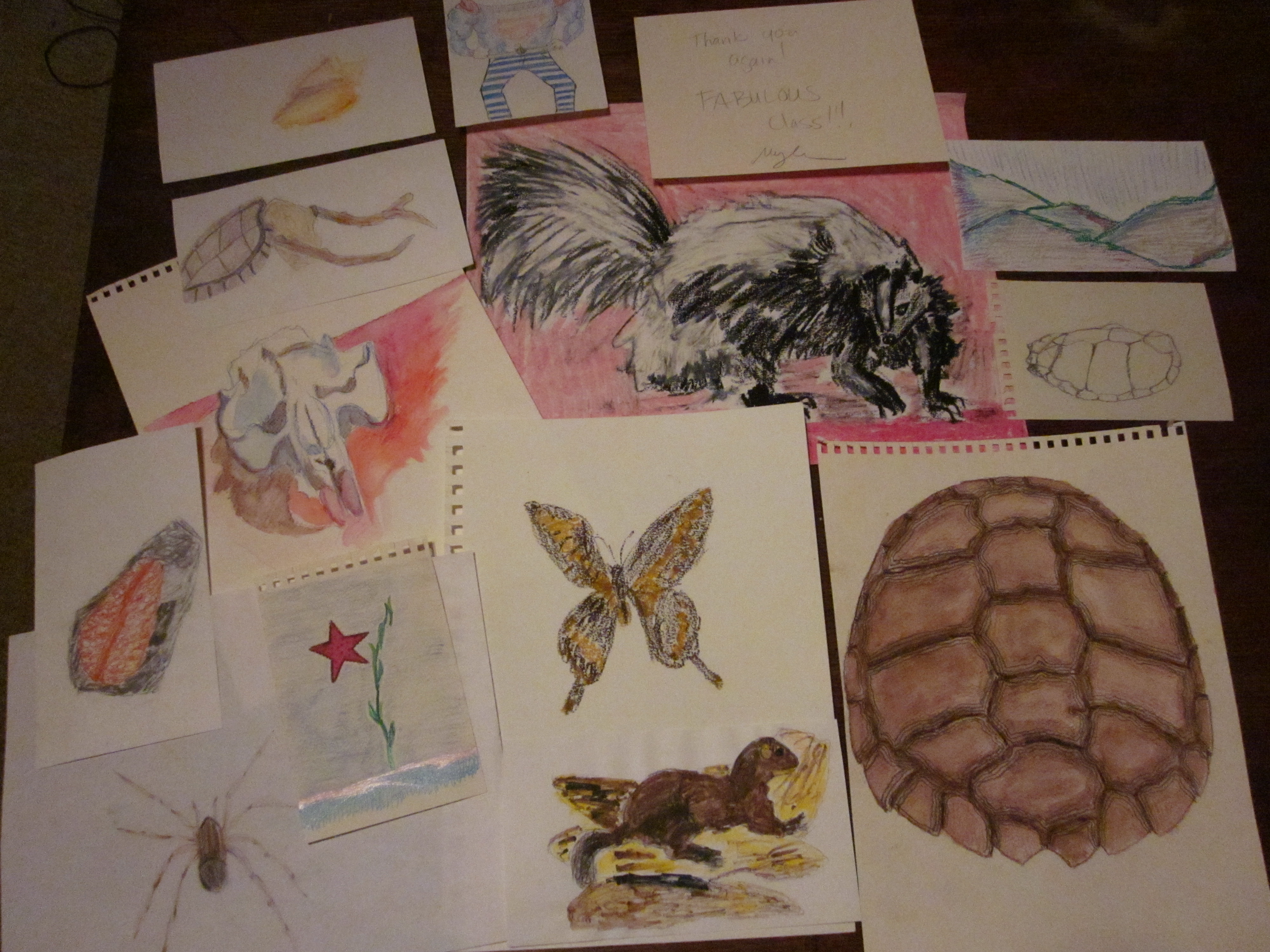 General fees
Schools
Standard teaching rate: $75/hr in-workshop time
This covers standard prep time, use of my collection of art materials, my natural history teaching collection, and my science equipment (mostly microscopes of various kinds, some other lab equipment). Long and involved prep time and additional or special materials would need to be negotiated. I would let the school know upfront if any proposed plans fell into this category.
Travel over 30 mi from Duxbury reimbursed at 55c/mi or the rate used by the school if they have one.
Nonprofits
For nonprofits, I use a model where we agree on a class per person fee based the organizations existing fee schedule, which usually takes into account member and nonmember rates. I and the nonprofit then split the proceeds of the workshop.