Details
An Update on Emerald Ash Borer in Duxbury
Re-posted from the 2020 Duxbury Land Trust newsletter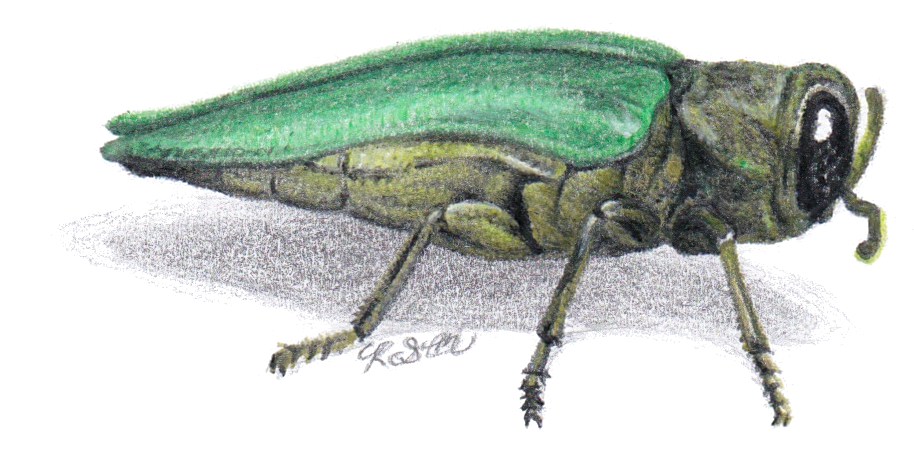 It's shiny! It's cute! It's… the Emerald Ash Borer. Despite their innocuous appearance, the Emerald Ash Borer (affectionately known as EAB) is not a beetle we want taking up residence in Duxbury's forests. If you see signs of EAB, the Vermont Department of Forest, Parks & Recreation wants to know about it.
Details
Salamanders and Citizen Science
Who doesn't love finding salamanders? They may be slimy, but with their cute little faces they could be called charismatic aquafauna. And North Branch Nature Center's Amphibian Road Crossing program gives volunteers the opportunity to get up close and personal with plenty of salamanders and other amphibians, all for a good cause.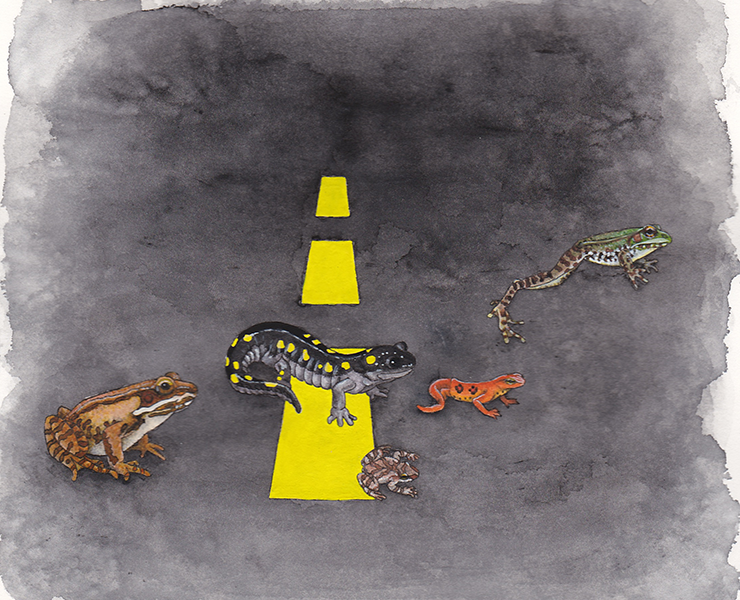 Details
Why don't mammals cross the road?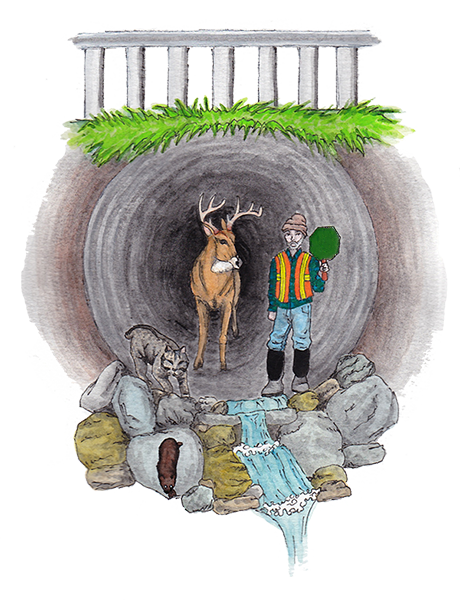 It turns out we all have something in common with wild animals: most don't like having wet feet any more than we do.
For the past decade The Nature Conservancy has been conducting wildlife studies looking at where and when wild animals will use bridges or culverts to cross roads by spying on them with game cameras. That most animals prefer a dry route is just one among many conclusions their on-going project has yielded so far.
Paul Marangelo, Senior Conservation Ecologist with The Nature Conservancy's Vermont chapter, heads up the wildlife game camera project. I joined him on a foggy March morning to check the game cams. We met up in Montpelier and headed south on 89 to do a big circuit of southern Vermont. Four of the sites we planned to check were along route 9, a typical Vermont road: two lanes of pavement in rough repair winding through the bare, early spring woods.